Treating large volumes of water with a very high level of pollution is often a challenge. This is also the case for water in animal and aquaculture tanks. Due to the constant entry of animal excrement, the water in the pool is continuously polluted and contains a very high proportion of solid particles. AZUD HELIX Automatic Filters have proven themselves for the treatment of such water as an integral part of the complete treatment line both for recirculation filtration and for the treatment of the rinsing water of other filtration stages.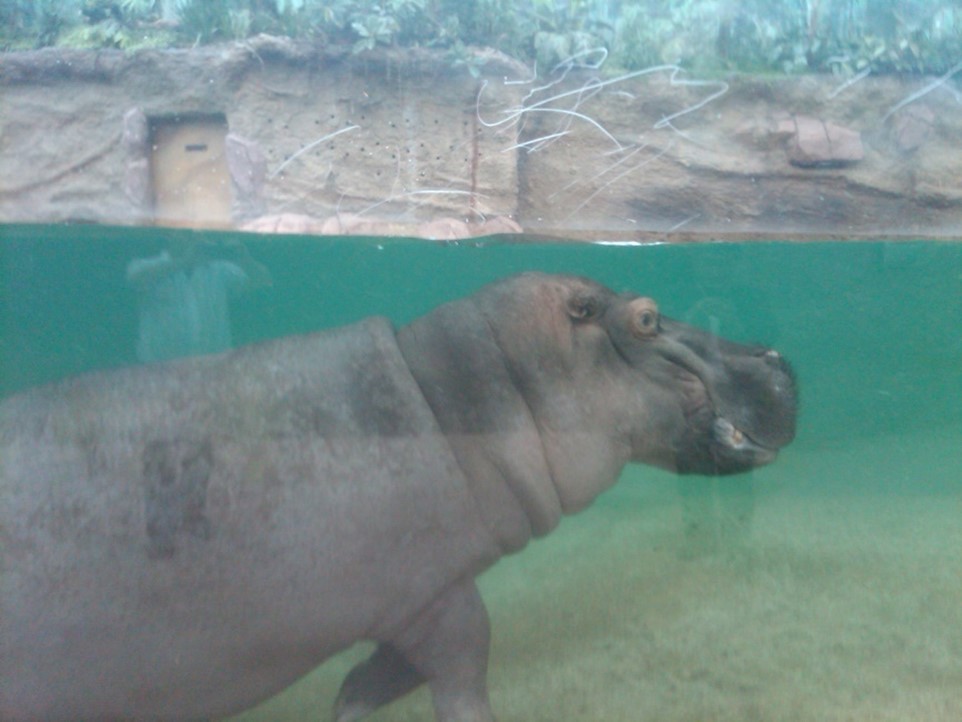 In the ZOO Cologne, Germany, the system ensures the treatment of water from the hippopotamus pool with a flow rate of the circulated water of 700 m3/h. The coarse particles are removed from the water using a drum screen. The AZUD HELIX automatic filters with a filter fineness of 200 μm and a throughput of 20 m3/h / filter element ensure the removal of fibrous particles and organic particles. They show an excellent performance in removing the particles and present themselves as a reliable preliminary stage of the ultrafiltration membranes, which are responsible for the final water quality. Since the backwashing of the AZUD filter is triggered automatically after a preset pressure difference has been reached and is carried out during the filtration phase, the ultrafiltration can be fed with water without interruption. The compressed air-assisted backwash ensures that the entire system uses less rinsing water, thereby helping to reduce operating costs. Ultrafiltration then ensures the removal of very fine particles as well as bacteria and viruses. Clear water in the animal pool contributes to the well-being of the animals, which ZOO visitors can also be sure of.
AZUD HELIX AUTOMATIC 504 AA
In the Nuremberg Zoo, Germany, the AZUD HELIX Automatic Filters ensure the treatment of the rinsing water from the existing sand filters when treating the water from the dolphin pool.