---
The reuse of final effluent from the wastewater treatment plant is becoming more and more important for the protection of the environment and efficiency reasons. On the one hand, the filtered water helps to protect the water bodies from oxygen-consuming loads and eutrophication, and on the other hand, due to its quality, it can be used as industrial or process water and for irrigating plants and fields. As a result, the requirements on wastewater treatment are constantly increasing, so the implementation of further treatment stages is essential. A basic component of tertiary wastewater treatment is additional filtration, which retains the smallest suspended particles that are still present in the wastewater.
AZUD HELIX Automatic Filters with automatic backwashing meet all the requirements for further treatment steps in municipal and industrial water treatment and thus ensure that tertiary treatment steps in water purification can be used more economically and on a larger scale. They are particularly energy-efficient and thanks to their compactness, they offer excellent separation performance in the smallest spaces.
The modular design of the pressure disk filter enables customer-specific configuration and an arbitrarily expandable structure using individual disk filter elements. The disc filter element consists of a stack of finely grooved plastic filter discs that are pressed together by spring pressure. Due to the special geometry of the grooves on the filter disc, both round and elongated particles are reliably retained in the channels on the filter disc surface. The raw water passes through the disc stack from the outside to the inside through a helix disc that creates a centrifugal effect. As a result, particles are kept away from the filter discs in a whirling motion, thus significantly reducing the frequency of backwashing. Larger particles remain outside on the surface of the disc stack, smaller particles are trapped in the grooves. Backwashing is triggered automatically via differential pressure, time, external signal or manually and takes place during filtration. In this way, filtrate production is maintained even during backwashing. The maintenance of the filter system is easy and can be carried out without any tools.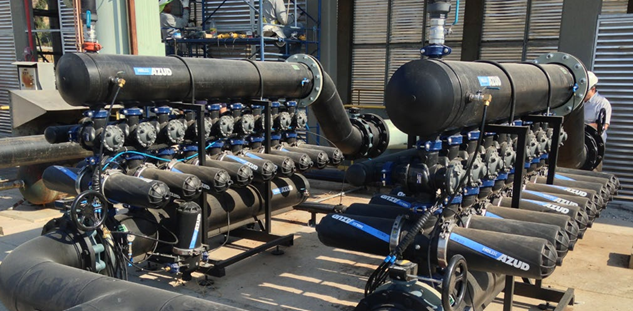 AZUD HELIX AUTOMATIC 4DCL9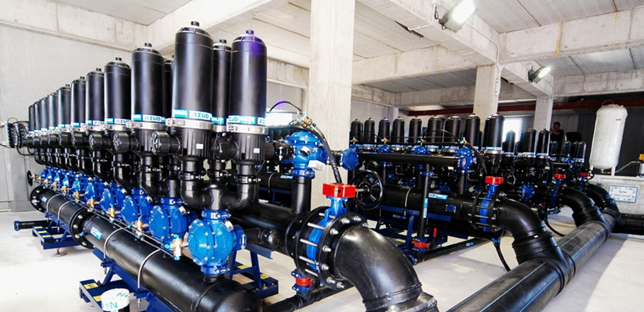 AZUD HELIX AUTOMATIC 610LP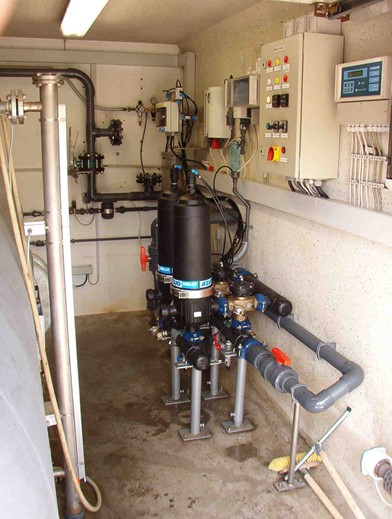 AZUD HELIX AUTOMATIC 202 DLP