---
Description
---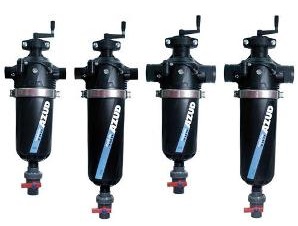 AZUD SPIRAL CLEAN filter is based on low maintenance and optimum safety in filtration, and on its wide filtering surface.

Its ergonomic design allows an easy and quick cleansing, without disassembling the filter or stopping the installation.
Advantages
---
Maximum filtering surface

100% effective and easy cleansing. The screen is cleaned with a single turn of the handle

The filter is cleaned without disassembling it.

Non-stop working. It is not necessary to stop the supply of water

Low maintenance. Without tooling. Maximum resistance, with no moving parts susceptible to wear.

Modularity, versatility, compatibility. The system permits a wide range of possibilities with a minimal number of components

Manufactured in plastic material.

Water and energy saving.

Guarantee of quality of AZUD.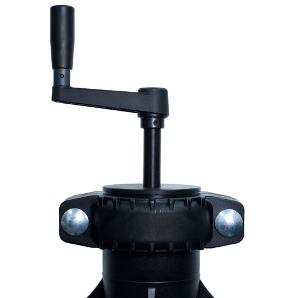 Technology
---
AZUD SPIRAL CLEAN filter has a wide surface screen filtering element, and the AZUD FLEX PROTEC System specially designed to remove the particles retained during the filtration process.
The rotatory movement of the handle allows the AZUD FLEX PROTECT System to aspire these particles with an spiral movement, and expell these particles through the drainage, with little water consumption. Furthermore, the water supply is not interrupted.
Technical Data
---
MAXIMUM FLOW


2N

2S

3C

3N

131 gpm

131 gpm

218 gpm

218 gpm
Maximum working pressure 145 psi

Maximum Temperature 140°F

pH 4-11

Min. Cleaning Pressure 23 psi
Texts and graphs published with the kind permission of the supplier.